It appears that one of the beautiful yet deadly ghost peppers is now ready to be picked, having ripened to peak redness.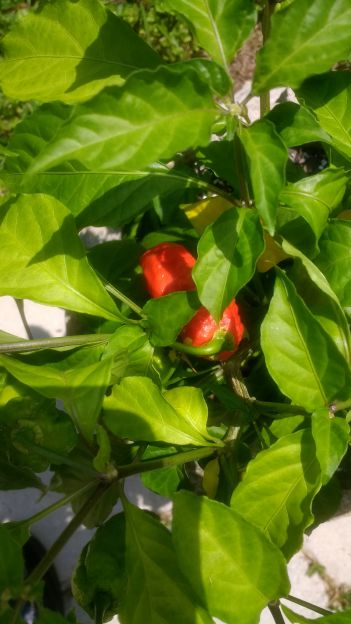 As stated in the title, the pepper is ready. . .but I'm not! I still have not decided whether or not I want to eat a taste of this spicy little devil, but if I do I'm sure I will need lots of milk.
And maybe an ambulance. . .
. . .throw in a steady IV drip too.
In all seriousness though, I'm quite proud of this accomplishment as I have read that it is quite difficult to raise a ghost pepper to peak ripeness. Whether or not I actually eat it remains to be unseen, yet my wife has hinted that she is ready to see what all the fuss is about.
Have you guys ever tried a fully ripe ghost pepper? If so, tell me your experience below!
Thanks,
– T.D.M.