Wassup guys? It's been a while since I've posted something new, so I only found it appropriate to get back on the ball with this site and give you guys an update of how my half-stead is going.
First things first. . .my bell pepper plants are still alive and kicking! In fact, they enjoy this weather more than they did the scorching Georgia summer. The weather has been floating between 60-80 this October and I think the bell peppers are finally able to relax a bit and just produce.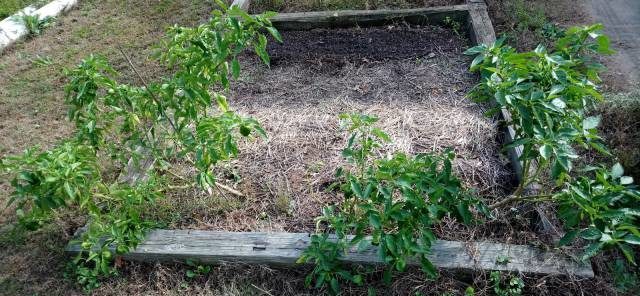 You could say that they are getting TOO big, but as long as they keep producing good fruit, I'm going to keep them going. They hit their second wind once the weather dipped into the low 80s and have been on a bit of a hot streak since then.
Not surprisingly, the okra plants that I have also are doing quite well. And yes, in case you are wondering, I did not thin them as okra is a really strong plant regardless of how many plants it shares a space with.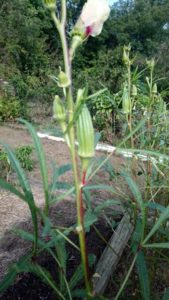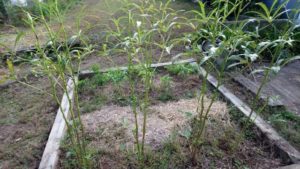 Cooling temperatures have not hindered the okra plants and they are still as healthy as ever.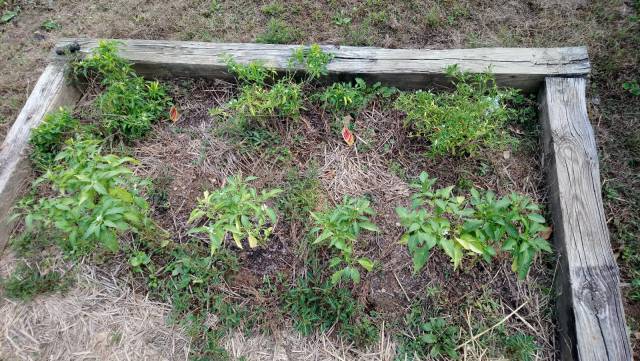 My hot peppers are hitting a second wind too. Soon they will need a good bit of picking and admittedly, a good bit of weeding (yeah, I kind of slacked off on that one!).
That's about it for the summer plants. I had to retire the tomato plants, green beans and cucumbers because they ran their course. The cukes and green beans succumbed to the heat awhile back and the tomato plants were not producing well at all. Overall, it was a VERY successful summer though so I cannot complain and I'm thankful to God for having blessed me with those plants.
Now on to the fall/winter crops. . .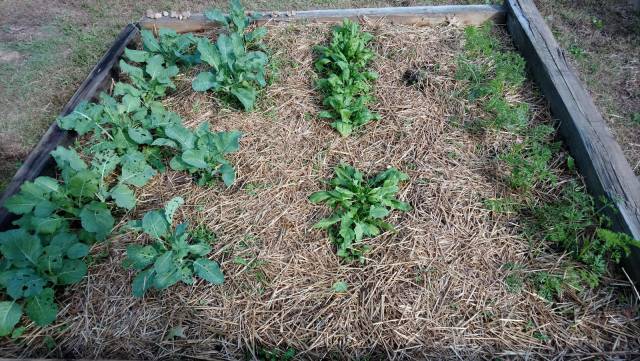 This year I planted collard greens, cabbage, spinach and carrots. As you can tell in this picture, I was a bit late to thin out the cabbage, but I took care of the day I took this picture. The picture above is the before.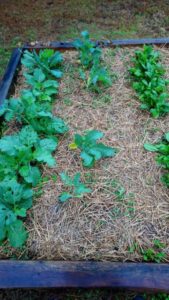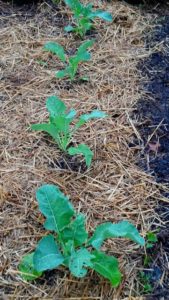 And this is the after shot. Me and my wife dug up the cabbages and moved them over to the summer box (after enriching the soil, of course). We planted them next to the romaine lettuce bed that we are starting from seed.
Truth be told, I was a bit nervous the day after as I thought the transplant shock may have been a bit much but low and behold, they are now thriving in their new spot. They are big, beautiful and healthy just like they were in the previous spot, but now they will have plenty of space to grow gigantic and crispy heads.
As far as the other crops are concerned, the carrots are looking great and the collards and spinach are absolutely delicious (yes, we've sampled them and they are perfect). I did have a bit of an issue with bugs, but after spraying the cabbage and collards with Captain Jack's Dead Bug (an organic pesticide), that has seemed to stop.
That's about it for this update though. Hope this inspires you guys to keep gardening and homesteading/half-steading even in the cooler months.
Thank you and God bless!
– TDM