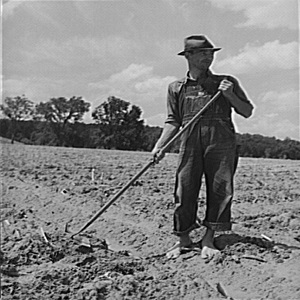 Who doesn't like a little DIY action? After all it makes no sense to hire someone else to do something for you if you can do it yourself. Unfortunately though, most people not have this attitude about growing food and self reliance (myself included for most of my life). But as times grow evermore uncertain, I think people are finally waking up to the necessity of homesteading and prepping.
For me personally, it's coming slowly but I'm learning more and more everyday. By no means am I an expert nor a proper homesteader yet, but I love to challenge myself, to learn new skills, and to find more opportunities to grow food or partake in other self reliance tasks. Sound like you? Well today I'm going to share with you guys some of the YouTube channels that have taught me the most about this topic so you too can start homesteading, half-steading or even just raise a chicken or two.
5. Viking Preparedness
I love Pastor Joe Fox. He's very informative, very witty and overall seems like a down to earth guy despite living off grid on his own religious commune. More of a prepper/survivalist type channel, Pastor Joe covers everything from food storage to firearms to water conservation. I've found his videos both informative and entertaining as his political opinions are often times spot on and his wit and humor make the videos themselves more than watchable.
https://www.youtube.com/user/VikingPreparedness
4. Yankee Prepper
Another entry from the survivalist/prepper category but like Pastor Joe Fox is usually chop full of great information even for day to day homesteading and self-reliance as well. Very informative content and covers everything from outdoor shelter to recipes to making a great cup of coffee. His channel also serves as a venue for him to sell his own brand of gourmet coffees (which I have not tried but are probably delicious). Give it a go!
https://www.youtube.com/user/Yankeeprepper
3. Starry Hilder
Starry Hilder is a bit eccentric, I'm not going to lie, but doesn't that make the internet fun? Her videos are usually very informative and her and her husband both give great insight into off grid living and homesteading. I love her videos on canning as canning is an amazing yet often under-looked skill to have (not just with homesteading but in general). She also gives great first hand insight into living off-grid for those interested in that lifestyle.
https://www.youtube.com/channel/UCqTGYxXH21MTYnMoOZGvX6A
2. Hollis And Nancy's Homestead
I put this channel high on the list because admittedly I'm more into homesteading at this moment than prepping. Hollis and Nancy are fun, down to earth and make incredible, non-complicated videos on gardening and homesteading. They seem like a great couple who really enjoy the videos that they make and that makes the videos even more enjoyable. Their videos on planting potatoes are probably my favorite but this is a "can't go wrong" kind of channel. Plus, as a Georgia boy, I always get a kick out of Hollis's "Florida Cracker" accent and I'm sure you will too!
https://www.youtube.com/channel/UCPVn9bDOp3DfMMKjPrEsIOw
1. SSLFamilyDad
Hands down the best and most underrated homesteading channel I've seen on YouTube (take that statement with a grain of salt though because as I said before I'm in no way near "that level" yet). I love all of his videos, especially being a suburanite myself and it's one of me and my wife's most frequently watched channels. SSLFamilyDad covers everything from farming, to growing food, to using technology to be self-reliant or secure your house. He frequently posts new and interesting content too so I can't recommend his channel enough. Word of caution though: Your wife may want to marry him if you watch it together (Just kidding hon!).
https://www.youtube.com/user/SSLDad
There you have it guys! Like the list? Leave a comment and let me know what you think. If you have any recommendations that could help other beginning homesteaders like myself, let me know in the comment section below!
Thanks and God Bless,
– TDM